Stijn Thoolen has been selected by the European Space Agency (ESA) to conduct research at Concordia, Antarctica from November 2019 up to and including the beginning of 2021. In the months leading up to, and during, this adventure, we will occasionally receive an update from Stijn about his findings on this small, isolated part of the world. Today the second piece, where we will learn all about the things he will bring over to Concordia.
November 8, 2019, somewhere above Asia
I started early today, at 05:00 AM. Despite my sleep deprivation from a too-long Nintendo farewell, I now jumped out of my friend's bed without a struggle. I give him, still half asleep, the last hug, and while I walk out of the door that radio in my head spontaneously starts playing again: WC Experience – Antartica
Haha, where does this come from? Happy southern Dutch (I might as well be proud of it) noise, from Amsterdam city centre all the way to Schiphol Airport. Not really my style perhaps, but I quite like it actually. I am clearly enthusiastic!
Today is the day, finally. There have been few days in the past months where Concordia didn't cross my mind. Enough thinking, enough talking, weeks of preparation and training, deadline after deadline finished: now it is time to make it happen! From Amsterdam to Paris, Hong Kong, Melbourne, Christchurch, and then off to the Antarctic, via the Italian coastal station Mario Zucchelli to our icy Dome C. It is only six flights and a day or five. What a party, and that fun is only further enhanced by all those happily-surprised faces of airport staff to whom I have to show my travel plans today ("Oh wow! Best of luck!").
Today I am focused, bouncing from airport to airport full of curiosity, but the past few days were quite different. I have been ready for Concordia since the end of my training period in early October, but over the past month more and more moments of realisation squeezed through the goals and automatic pilot of my preparations, that I will really be away, for a full year, from about everything I see around me. Not that it bothered me much at first. It was quite funny actually (hah, Dutch grey rainy day, shall I miss you too?). But with my departure getting closer and the goodbyes less and less trivial, I was now overwhelmed with a feeling of uncertainty, a bit of fear perhaps, that I have not felt in years. So there I stood, sobbing and sniffling in my girlfriend's arms at JFK airport in New York (you can imagine how awkward it is when at the same time a control-savouring security guard is screaming at you: "Sir, I need you to step out of the line, right now!")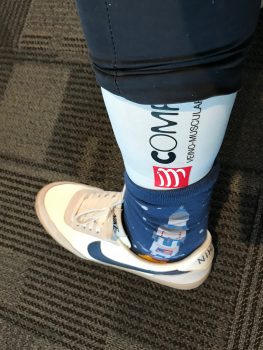 Choices make things definitive, and a year in Concordia is quite a big one. A huge leap that skips all check points and requires all my confidence that I have taken the right path. It is the same for her. And while I realize what a special, extraordinary future this will bring, my emotions appear to stay behind this time.
Still you can learn to accept, and that is pretty useful when preparing for something like Concordia. Trust in your choices, say goodbye, and move forward, even if the road ahead is unclear. I already left my comfort zone a while ago, but this summer that feeling intensified when I had to pack my personal belongings for an entire year on the ice. What the hell would you bring in your suitcase? Fifteen pairs and seven different types of gloves from the French Polar Institute (Do you think I sent them the right sizes?), three laptops (I can't send it back for repair, so everything in reserve, and perhaps a reserve for the reserve), a handful of rechargeable batteries, 780 contact lenses with the best wishes from the optician, 11 tubes of toothpaste, 2.5 litres of body lotion and 500 ml of Vaseline (drier than the Sahara, remember?), 500 tablets of vitamin D (sun replacement) plus another bag of nutritional supplements, two pairs of running shoes, a book or ten of complicated literature, about 20 kilos of fun material and 100 'stroopwafels' were some of the highlights. With 110 kilos per ship and another 24 per plane, I may be a little over-packed, a reflection perhaps of the uncertainty ("you never know") of a true inexperienced first-year winteroverer. But with 110 kilos of choices less, it was quite a relief when those boxes finally left the door last August for their 3-month world trip to the South Pole. Is the happy song still playing?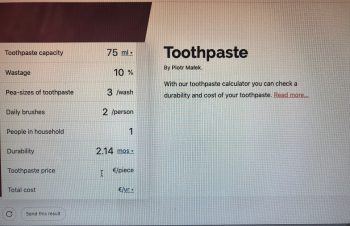 Things went quickly afterwards. In one and a half month, I have been inspired by the researchers in Germany, France and Italy and their experiments I am going to carry out next year; I practised, in my best French, rescue techniques (in case of emergency I lead the rescue team) during a week in the mountains of Chamonix, France; I got introduced to the water recycling system developed in collaboration with ESA and tested at Concordia in preparation for future space missions (I will test the water quality), and I got acquainted with the French Polar Institute IPEV. It is impressive, not only the amount of kilometres that can be crammed into one month, or the amount of cheese that I was served with each meal, but especially all those wonderful people I met, who are working behind the scenes to make this whole undertaking possible. What a privilege to be part of such a special organization, and to get to know all those mechanics, plumbers, electricians, doctors, glaciologists, ornithologists, and all those other -ologists who I thought only existed on the BBC, and with whom I may share this big winterover adventure in the French Southern and Antarctic Territories. Concordia really started to become reality now, and that enthusiasm only grew when I finally met the rest of the Concordia "DC16" crew at the end of September for a week of team building and psychological training, somewhere in a remote piece of the French Alps. Cooking together, camping together, and telling each other what we hate. I am confident everything will work out fine!
But with every completed task, Concordia comes a little closer, and so does the time to say goodbye to family and friends. Two nights ago we came together with the family, and with their tears, I realised once again how this adventure does not just concern me. They are also forced, actually, to take that path of uncertainty, and so we influence each other, dependent, perhaps just like the entire DC16 crew, whose well-being will largely determine the success of our winter-over. Or think of those heroes behind the scenes at IPEV, without whom I would never sit in this plane, and Piotr of course and his toothpaste calculator.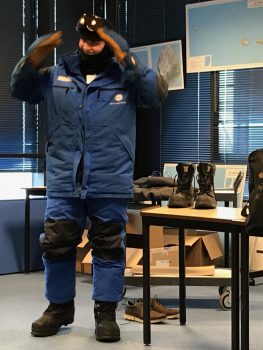 Sometimes I wonder if I should expect all this flexibility around me. I am really happy and grateful that I have received so much support for this crazy adventure. That is not always easy. But maybe my father was right after all, and it is this very same dependency, in which we are forced to take on the challenge together, that gives us the opportunity to connect (sounds somewhat logical…). Then let us hope that we can face many more challenges together, with trust, as my mother wrote to me, in each other's choices, and in a happy ending. All these tears reflected healthy emotions, for which perhaps no preparation will ever be enough. It made a beautiful goodbye, and a valuable memory.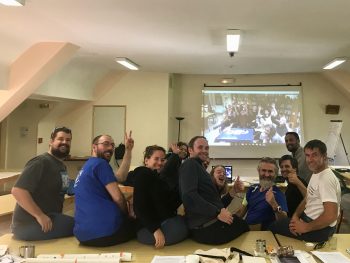 So, somewhere above Asia. All of it left behind, by now full of brain farts (ehh… what was I saying again?) from the hectic past weeks, enjoying delicious plane food from the flight attendant three times a day. Then I suddenly wake up again (my biorhythm doesn't get it anymore either), but this time with a strange, displaced feeling. As if Concordia is only for others, and all of this a little unreal. In search for some comfort I play a song that has grown near to me over the years, and I just let it all happen again: Jon & Vangelis – I'll Find My Way Home