Imke van Brink participated in the fourth Medicine in Extremes conference on the 31st of January 2020. She shares her experiences in this post!
In winter times, I aim to be in the snow as much as possible, while the rest of the year I like to go on multiday hikes, taking my tent with me. As a fan of the outdoors and an "almost-doctor", I was looking forward to my first Medicine in Extremes congress. The congress is held every two years and discusses different aspects of medicine in extreme conditions. It promised to be an educative day, with a variety of visitors like (para)medics, students and adventurers and with speakers from all over the world.
We were expected early that morning at de Royal Tropical Institute in Amsterdam, where also the tropical museum and the school for tropical medicine are based. An impressive location that made the stories come alive even more so.
Jessica Gehner kicked off by telling us about how an ill-fated accident while on the Appalachian Trail (breaking her leg) inspired her to take the adventurous route. She now works as an emergency care doctor at the hospital where she was brought in after breaking her leg. Furthermore, she guides several expeditions and helps future (para)medic adventurers in their preparation for tours and expeditions alike. Jessica took us on an imaginary trip: what accidents can you expect to happen while on a thru-hike, what should you take with you (kit) and what better to leave at home. From snakebites to food poisoning, medication and hygiene, she covered it all – and everything was diligently written down by the audience. When asked if only to take one antibiotic, what would she take with her? We learned that she'd take doxycycline, as it covers almost all vector-borne diseases. Interesting, as it might not be what I had in mind to take with me (but it's on my list now!).
After a short break, different topics were addressed. We learned from Hein Daanen how the Dutch Olympic athletes prepared for the games in Tokyo, where they will have to perform under extreme heat conditions. Erika Schatagay told us about her extensive research on freediving. She spent a lot of time doing research within a community of deep-sea divers, who can hold their breath effortlessly for minutes while diving to great depths. After that, Christoph Siebenmann talked to us about the value (and nonsense) of altitude training. Martin Hoffman warned us for the risk of hyponatraemia during extreme exercise, and from Jan Hoogsteen we heard about the consequences of extreme exercise to the heart and the risk of sudden cardiac death.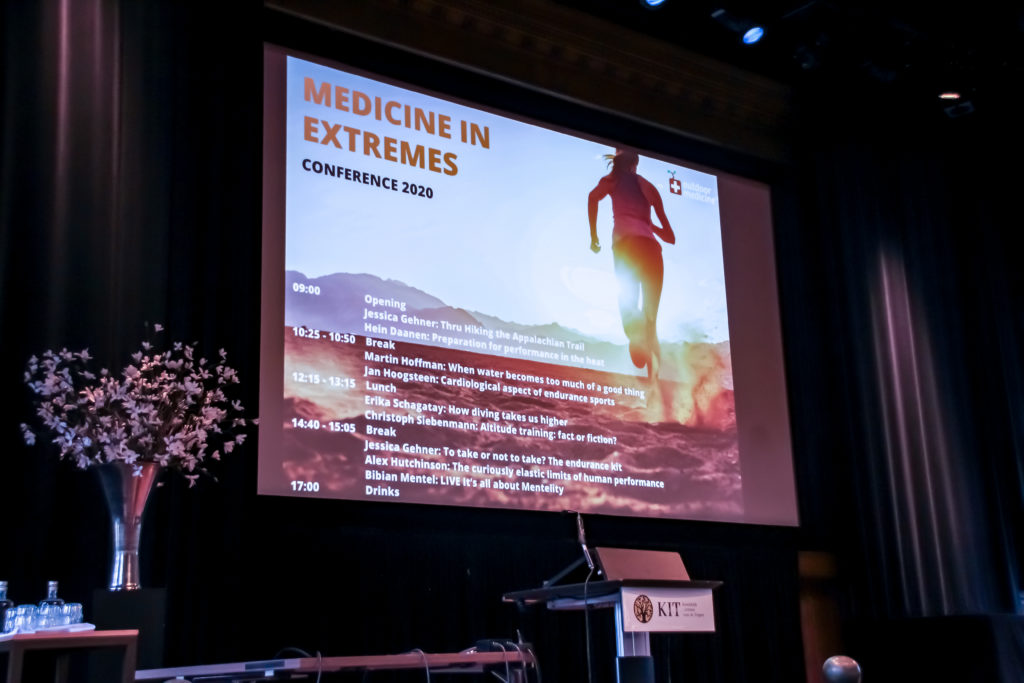 We also learned about human performance, how we could stretch it, and the psychology that goes along with that, attractively explained by writer and journalist Alex Hutchinson. In between the talks, we had time to discuss what we'd just learned, relax, or lose some of our energy on the racing bike in the big entrance hall. A well-prepared lunch was also included.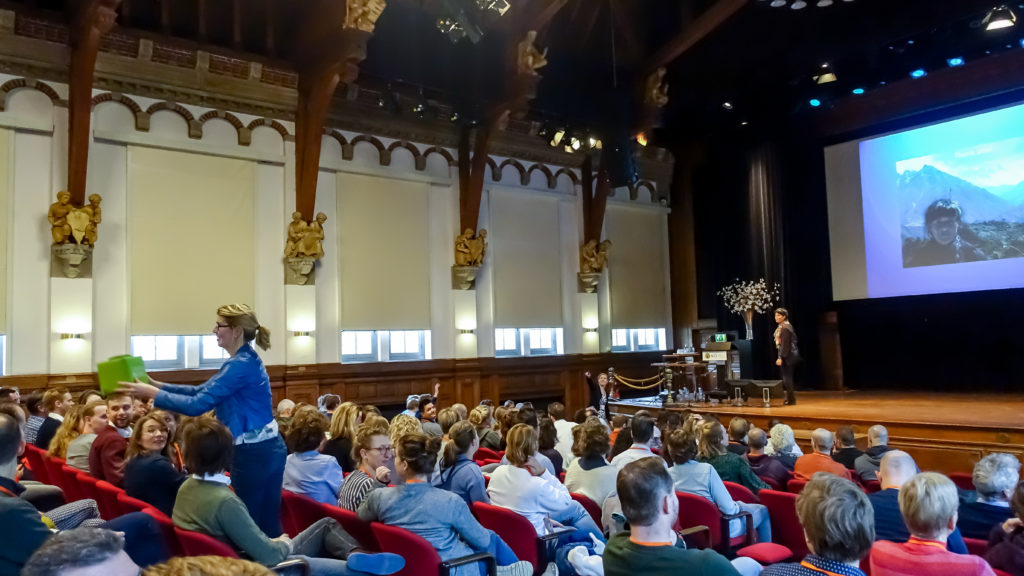 The last inspiring story came from Bibian Mentel, three times Paralympic gold medalist during the Winter Games. We all listened open-eyed when Bibian told us how at age 27, she was first diagnosed with bone cancer and how despite several operations and an amputation, her cancer kept coming back. She started her own foundation, that enables children with a handicap to play (extreme) sports. With her story and courage, Bibian left a deep impression on me and the people surrounding me, followed by a standing ovation.
To the organization: thank you for organizing this fun, educative and climate-neutral congress. It was great!