Travelling through Morocco, I got a text message: "Shall we do this?" A friend of mine was talking about the first Student Outdoor Medicine weekend, abbreviated: SOM. SOM is a weekend that is being organised for (para)medical students to get acquainted with wilderness and expedition medicine. The description described SOM as a weekend full of outdoor sports, hands-on scenario training, team building and inspiring stories from experienced expedition doctors. Five minutes later, I had registered.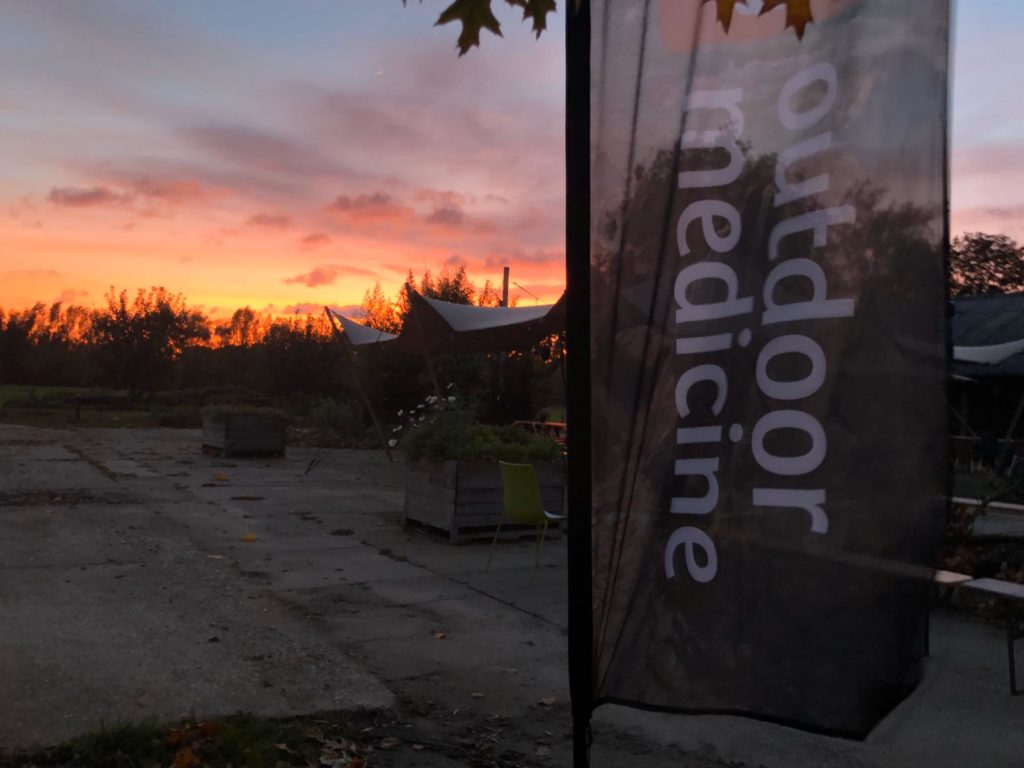 The weekend started on Friday evening at around six o'clock. Everyone brought their sleeping mat for in the log cabin, and some even brought their tent. After a short introduction, the first delicious meal was ready, which was followed by a lecture on the medical accompaniment of endurance races at remote places and in extreme circumstances by Geert Meese, an anaesthesiologist. One of the vital points: preferably two more litres of hand hygiene in your medical kit than an AED; not a typical case of everyday medical practice.
Since there were about 40 students from all over the country and not everyone knew each other, it was time to get to know each other. The average student at the weekend? Active with love for outdoor sports and a little bit strange, except for one. He was the only one who didn't agree with the question: 'Do you feel a bit strange?' while playing cross the line.
The next day at 07:45 we were back at the smouldering campfire. It was time for a warming up. We had a full program ahead of us. In the morning, we were immersed in the MARCH by Joost ten Brinke, trauma surgeon and one of the founders of Outdoor Medicine. After a tasty onion soup, it was time to do some survival. As passionate as everyone was, all the exercises were carried out without any hesitation. It even resulted in wet clothes in some cases.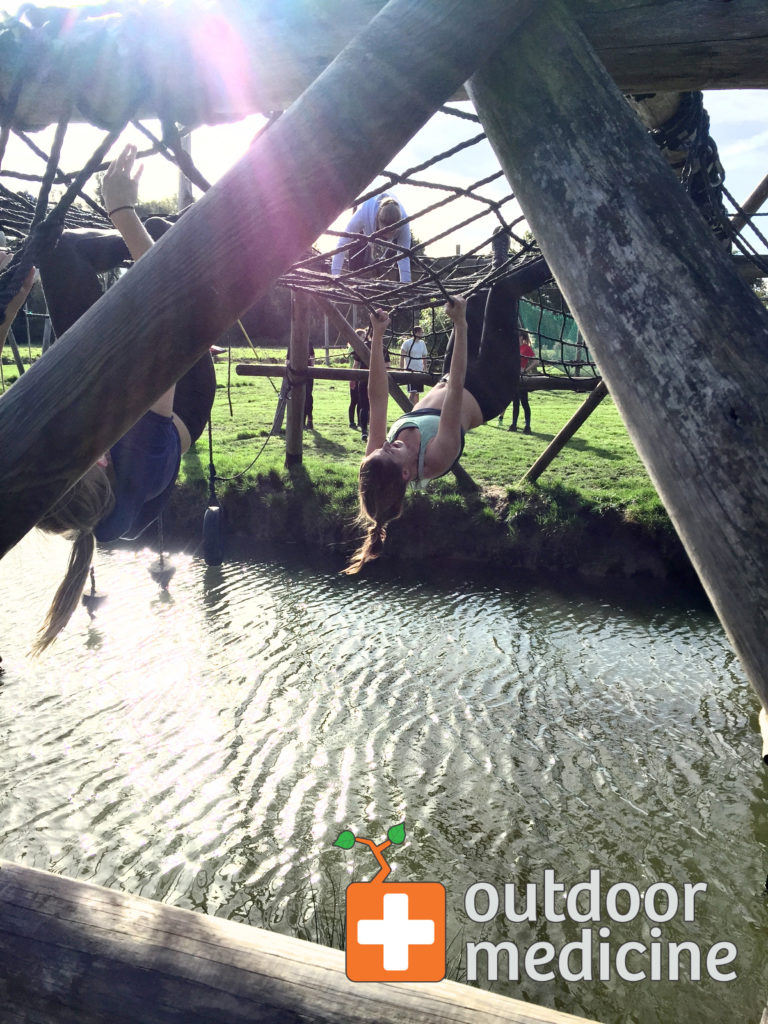 In the afternoon, it was time for the real deal: scenario training. In groups, we passed five different scenarios. Each time someone else was the doctor. Scenarios were various: from an anaphylactic reaction to a runner, who got unwell on a mountain deep in the night. In the hut, where the scenario took place, was hardly any light. The scenarios were well set up, were debriefed and followed by good feedback. Everyone was enthusiastic and were at medical school; you often have to wait until someone offers to practice to be a doctor during scenario training; at this weekend everyone wanted to practice the scenarios.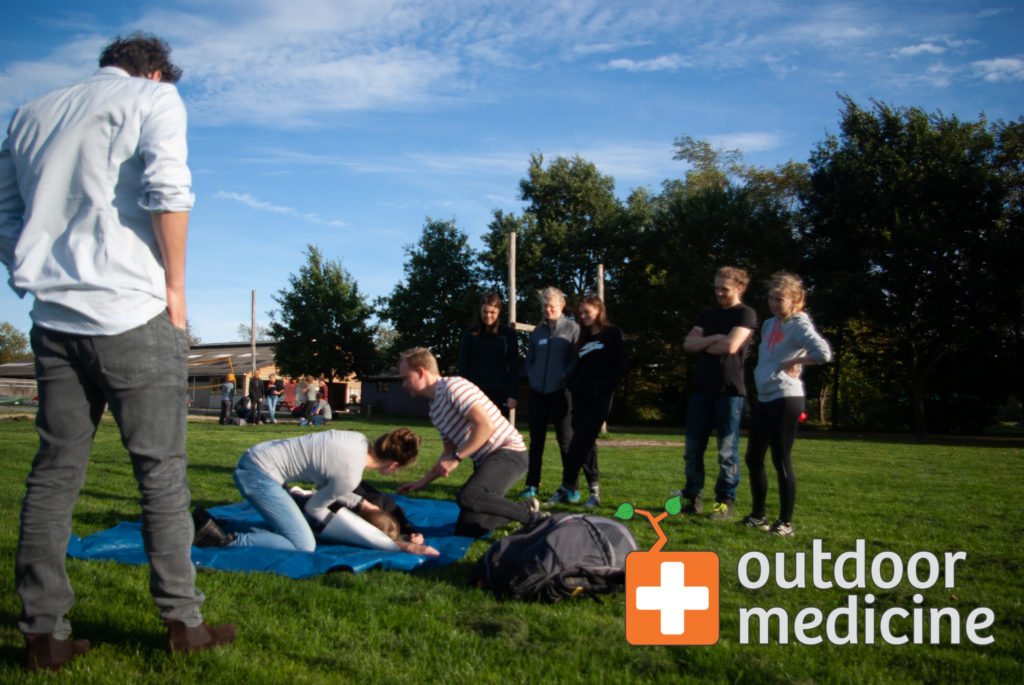 Saturday evening, under the guidance of our chef Paul Simons and his assistant Jopke Janmaat, cooking was outsourced to ourselves above the campfire and especially the apple crumble is still in our minds. After this Annemarie Wuister told us about her experiences as an expedition doctor. For a moment there was an absolute silence in the room. Not for long though, because immediately after her talk outdoor films were turned on outside and inside the accommodation an expedition party started.
That resulted in more sleepy faces and hangover moods the next morning. Of course, that didn't stop Pieter Simons from dragging us in for new warming up early in the morning. We had to be prepared for the Medical Wilderness Adventure Race (MedWAR), YEEEEEEEY!!!!!
After another lecture by Lottie van Baal about the experiences of expedition doctors, it was finally time for the MedWAR, YEEEEY!! Marijn Sinkeldam's instruction with a massive "YEEY" every time the word "MedWAR" was pronounced by one of the instructors had already become a Pavlov reaction. In the same groups, we would do scenarios again, with sporty games in between. This time there were no more tips from the instructors because points could be gained everywhere. The battle was on! A fallen MTB person on a busy route, an exacerbation COPD at height, throwing potatoes and a shark. It all passed by. The first place would get the honour of being the champions of the first Dutch MedWAR, YEEEEY!!, and a pair of happy socks.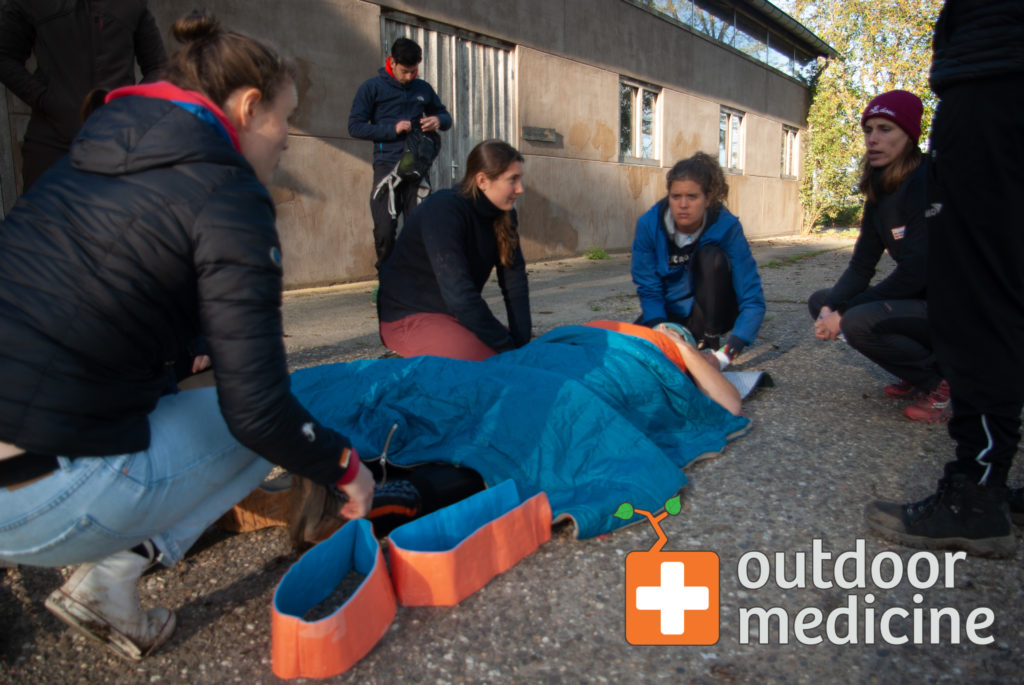 The real gain, however, was for everyone. We gained useful skills in the MARCH principle, knowledge of expedition and wilderness medicine and a great weekend with cool people.
A big thanks to the organisation, Pieter Simons, Anne Kalker, Marlies Manders and Marijn Sinkeldam!
Written by: Elise Heuts