When, 6 months ago, I learned about the Mountain Medicine course, a full week high up in the Austrian Alps combining mountaineering and alpine medical skills, I registered immediately full of self-confidence. Being a young doctor who loves the outdoors, acute medicine and acting outside my comfort zone, this course was meant for me!
The night before the start of the course, however, I slightly started to doubt my 'spontaneous' self. Would I be fit/experienced enough to climb to >3000m altitude summits, via glaciers and steep rocky walls? Would I be competent enough as a doctor (after only 1 year of working on the ICU department), to be of any help at not-so-usual (high altitude) circumstances, far away from my comfortable clinic environment? However, excitement exceeded my worries and I was keen to learn as much as possible about performing medical aid in the mountains. All I can say is that the course exceeded my expectations.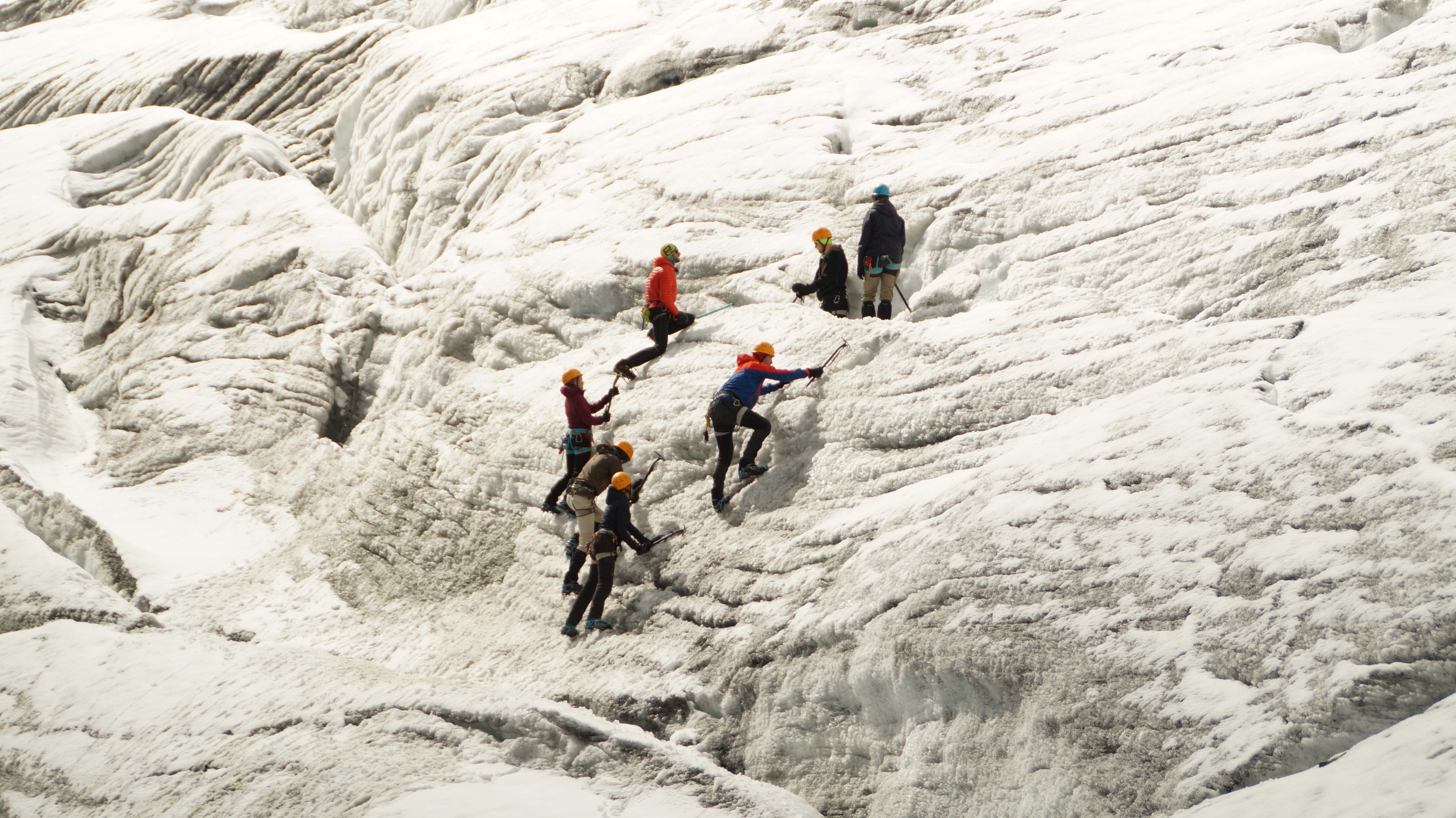 After meeting the group on the first day, a diverse group of 24 friendly, enthusiastic medics of all sorts of specialties, together with 4 mountain guides and 4 organizational members of Outdoor Medicine, we walked to the Jamtalhütte. This would be our homestay for the next week, a beautiful hut set in amazing scenery between high mountains, glaciers, and mountain ridges. You won't get it more glamorous in the Alps, with spacious sleeping rooms, 3-course dinners, and even an indoor climbing wall.
We were all divided into groups of 6, led by our own personal mountain guide, who would teach us all there is to learn about alpinism en rescuing techniques. All the aspects of alpinism were covered. In other words: summiting incredible mountains, traversing glaciers with crampons, Ice axe, and rope, saving your friend out of a crevasse, navigating with map and compass, ice- and rock climbing, overcoming the fear of heights during abseiling, how to beat your mountain guide in a professional snowball competition"¦
After a full day in the mountains, dinner was followed by a varied evening program, consisting of interesting lectures, addressing topics such as Acute Mountain Sickness, Traumatology in the mountains, alpine weather conditions, internal diseases at high altitude, the basics about exercise physiology and so on. Furthermore, several workshops were given during the week including what to pack in your medical kit (duct tape and one-second glue are my new outdoor best friends), C-spine management, acute patient assessment and patient transportation in mountainous terrain.
On the last day, the course was completed with a with a real-life simulated, professionally set skills station (including lifelike make-up wounds!), in which all the learned aspects of the course would be of need. In multiple divers cases, we had to combine our patient rescue techniques with knowledge on acute medical care in a mountainous area. We all felt like expedition doctors!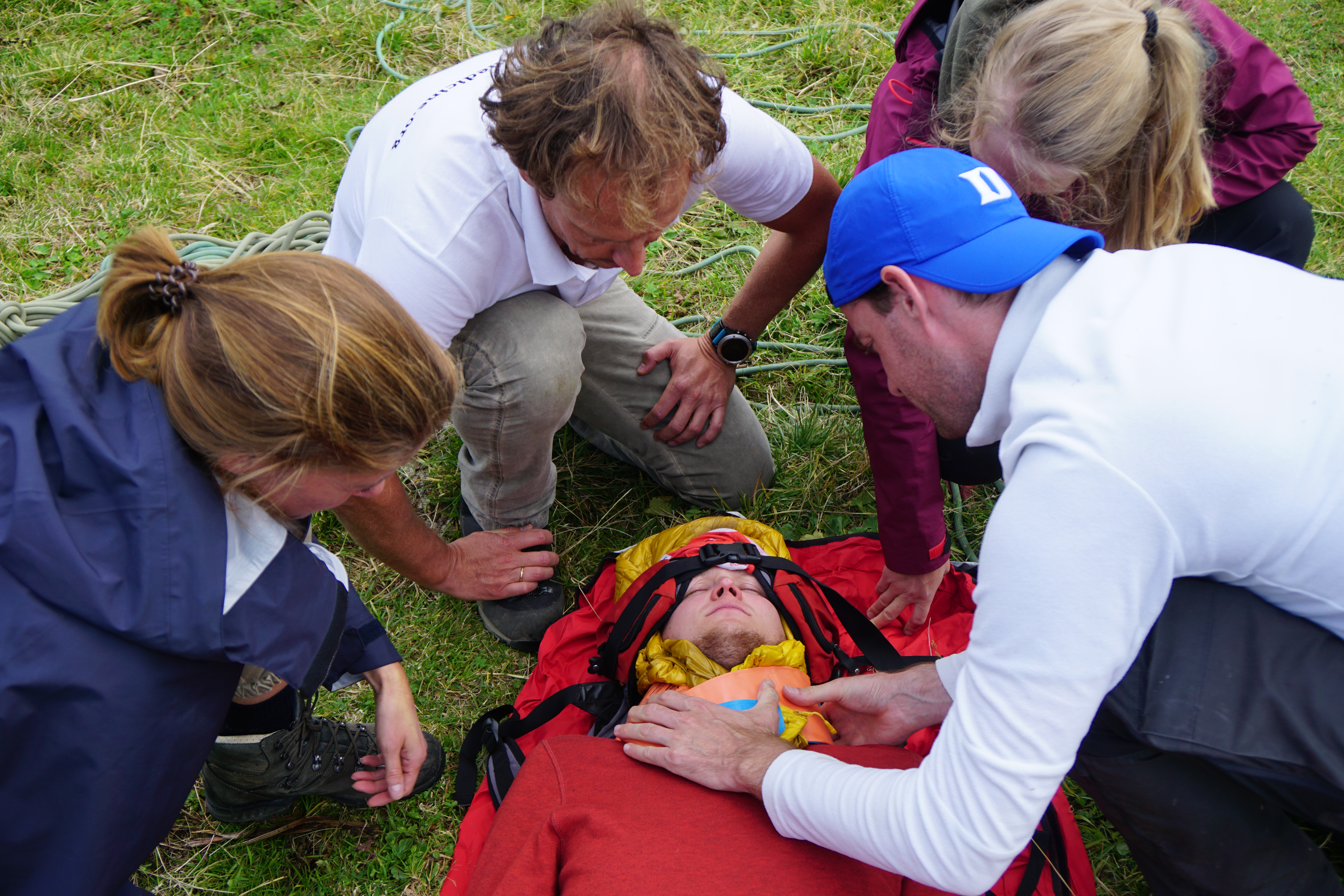 After this intense week full of serious alpinism, comprehensive medical lectures, workshops, hilarious 'gipfel dances' and a never-to-forget 'Petzl Party', we have all made serious steps in expedition/outdoor medicine. Having learned many alpine and medical skills, thanks to our incredible group, I definitely feel a lot more competent (and confident) performing medicine in rough (alpine) conditions. I am sure I am not the only one who has found a new passion, in which I am definitely willing to improve and hopefully utilize as a future expedition doctor.
– Better a rainy day in the mountains, than a sunny one in the office ""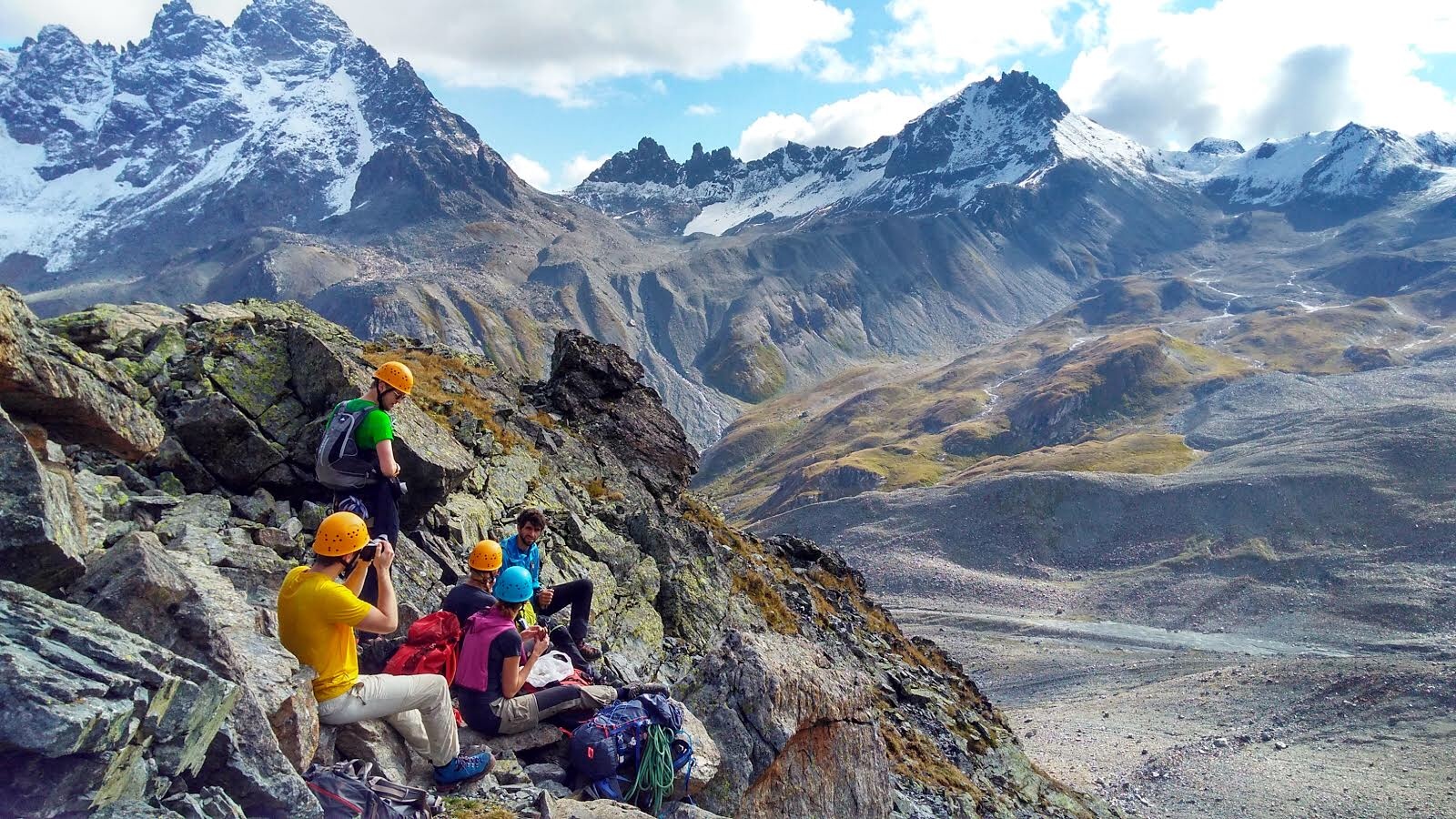 Written by: Marlies Manders