Last-minute, Marijn Sinkeldam persuaded me to buy a ticket. On a Friday in October, the two of us leave Nijmegen to go to Wales. It is the place where the yearly UK student conference for Wilderness Medicine will take place: SWMUK18. After a flight from the warm and sunny Netherlands (25°C) to rainy Liverpool, it appears that the last part of our journey will become a small expedition. Exactly this weekend, Wales is being struck by battering storms and flooding rains. Some parts of Wales are even suffering the worst floods of the past 30 years. Our own journey continues without problems until we almost reach the campsite. Here, a tree branch has brought down an electric wire on the road, blocking our only entrance.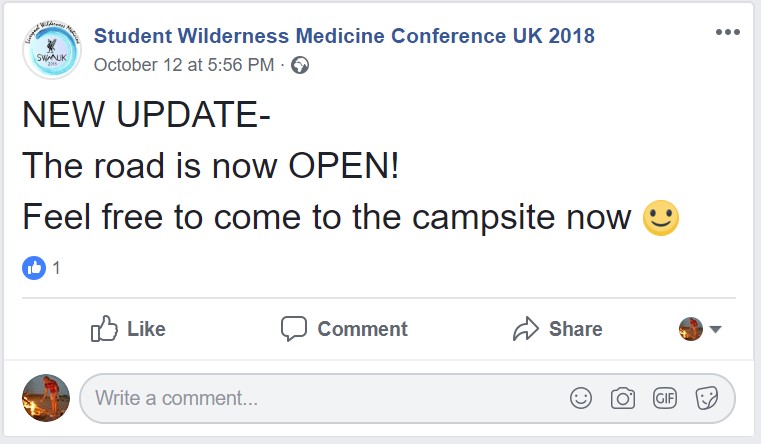 Luckily, the organising committee is prepared for everything: or as much as possible. They called help to clear the obstacles and took out their contingency plans to tackle the problems of the storm. They are also expected to by no less than 200 participating (para)medical students, coming from all of the UK and beyond. We are the only two Dutch people, a few Germans and Italian students, as well as several American speakers, comprise the rest of the international delegacy.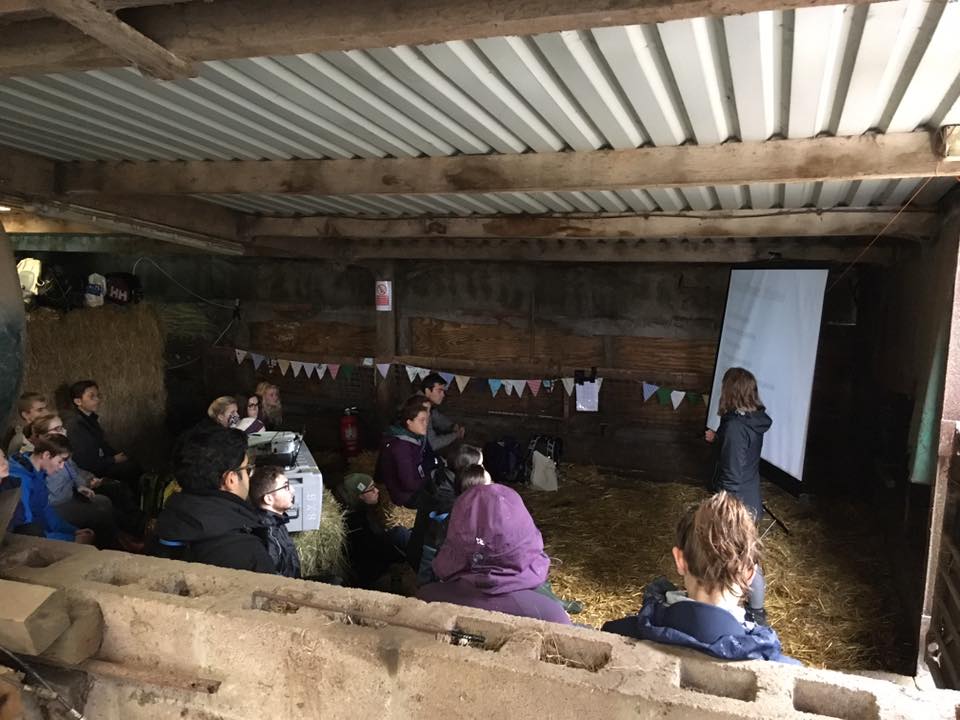 The contingency plans include arrangements for using a special sleeping shelter: we do not bother with our tents and enter two of the large cowsheds located on the campsite. After the opening of the event on Friday evening and a fairly comfortable night, we were ready for the first sessions on Saturday. We had plenty of choice and could participate in (among other things) a lecture on altitude sickness (Dr. Jesse Gehner), avalanches (Dr. Josh Nichols) and a very personal story about loss and survival in a polar bear attack on Svalbard (Rosie Baker). During the workshops that followed, I learned what you can do if one of your team members sinks down due to hypothermia (Dr. Chris Sloan) and we practiced with triaging mass casualty victims using the British gold-silver-bronze command structure (Dr. Adam Collins).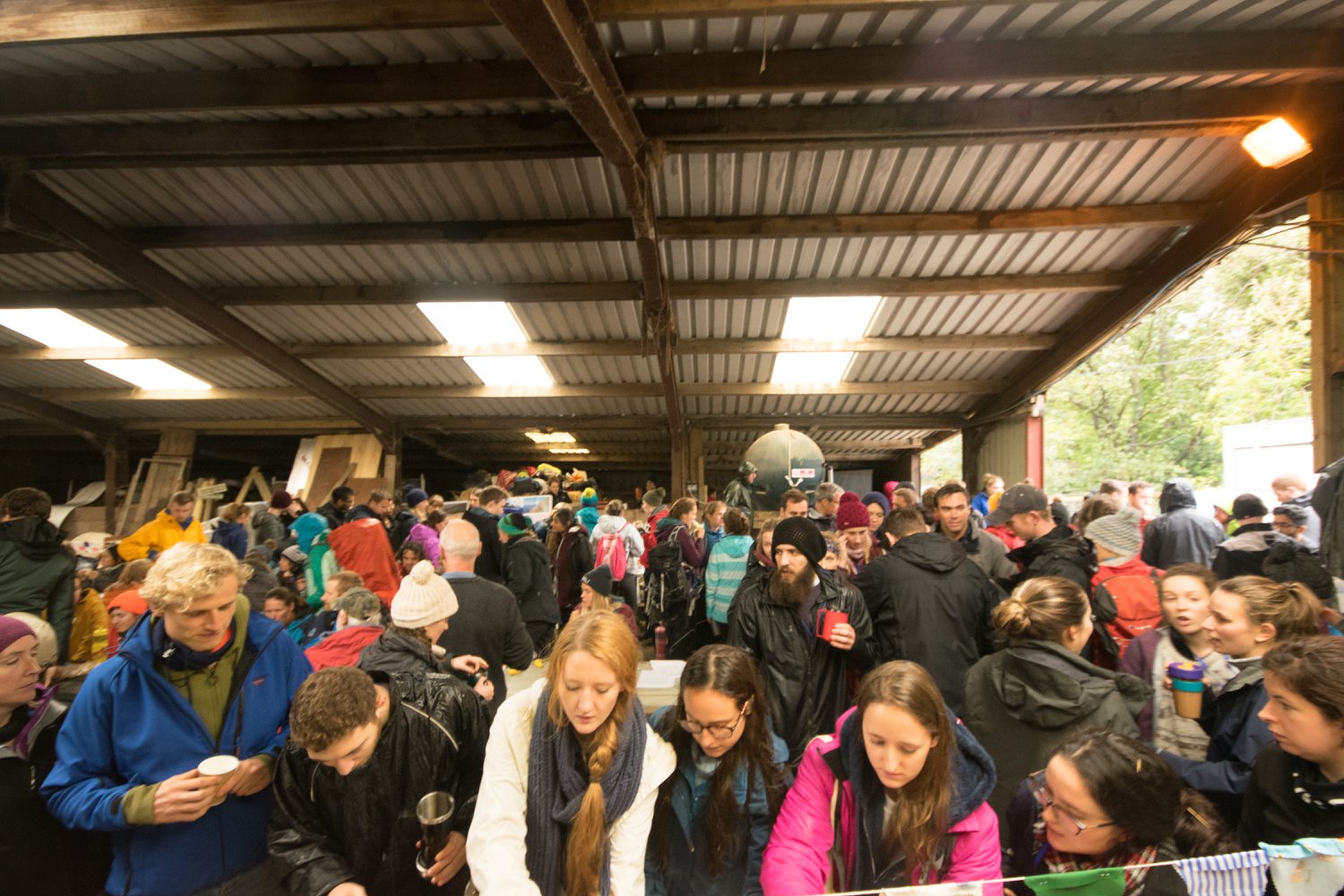 The storm doesn't stop us (two Dutchmen with a passion for running) to take out our shorts, put on our headtorch and run up the nearest hill on Saturday night. I am used to looks full of disbelief when I propose an idea like this. I certainly did not expect enthusiastic reactions from other participants or speakers, but one immediately volunteered to join. Some others had taken on the same idea and joined or formed their own group. Apperently, every event selects its own type of participants. After a wet but energising lap, and a refreshing shower, it is time for a Ceilidh. We did not know what a Ceilidh might entail, nor did many others, but it appeared to be some kind of Scottish folk dance. A folk band plays a few songs and shows instructions, and soon we learn how a proper Welshman should dance to his folk music. Even though not all of us are naturals, everyone joins and tries their best.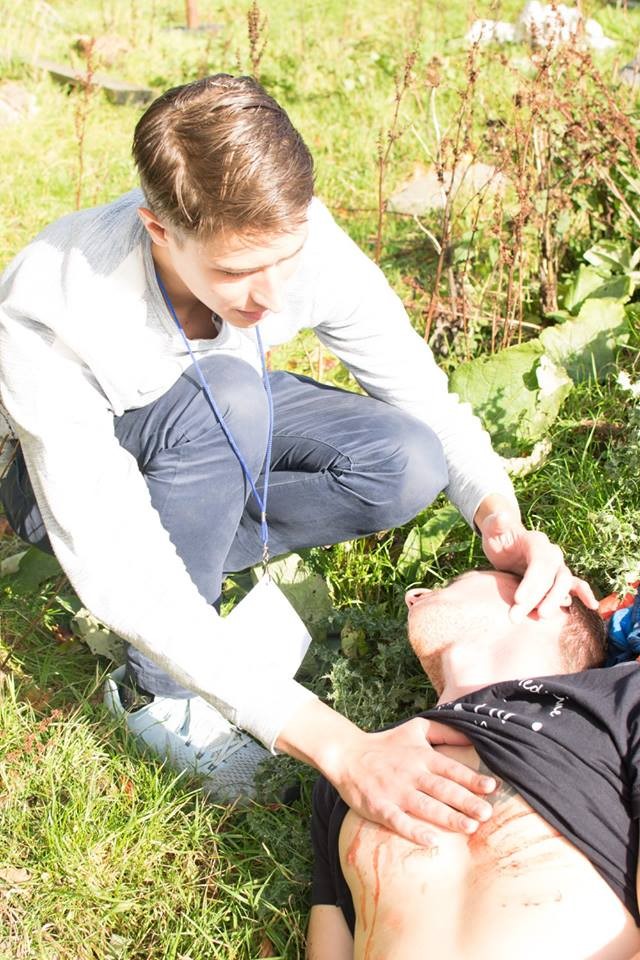 Sunday had an interesting programme as well, including a lecture on starting a NGO (Keri Baker), choosing the right gear for your expedition (Kevin Johnsone) and a discussion about rafting and how to act in a problematic situation on wild waters. As last activity, I participated in a very realistic simulation of a mass casualty in a war zone and had to take care of a young man shot in his chest (Dr. Anne-Marie Esler, Dr. John M. Hargrave & Dr. Elizabeth Keating). While doing my ABC, people filled with terror were shouting at us and gunshots echoed in the background.
In conclusion, a brilliant and educational experience and a place where I met a lot of like-minded, enthusiastic, special people. My gratitude to the organising committee for making the event possible (any readers who feel tempted to organise a Dutch edition?). As long as there is no Dutch edition, I would recommend this event to every student interested in outdoor medicine. Follow our Facebook page to hear about the date of SWMUK19!
For more information about the conference itself, the speakers or the workshops mentioned above see the SWMUK-website.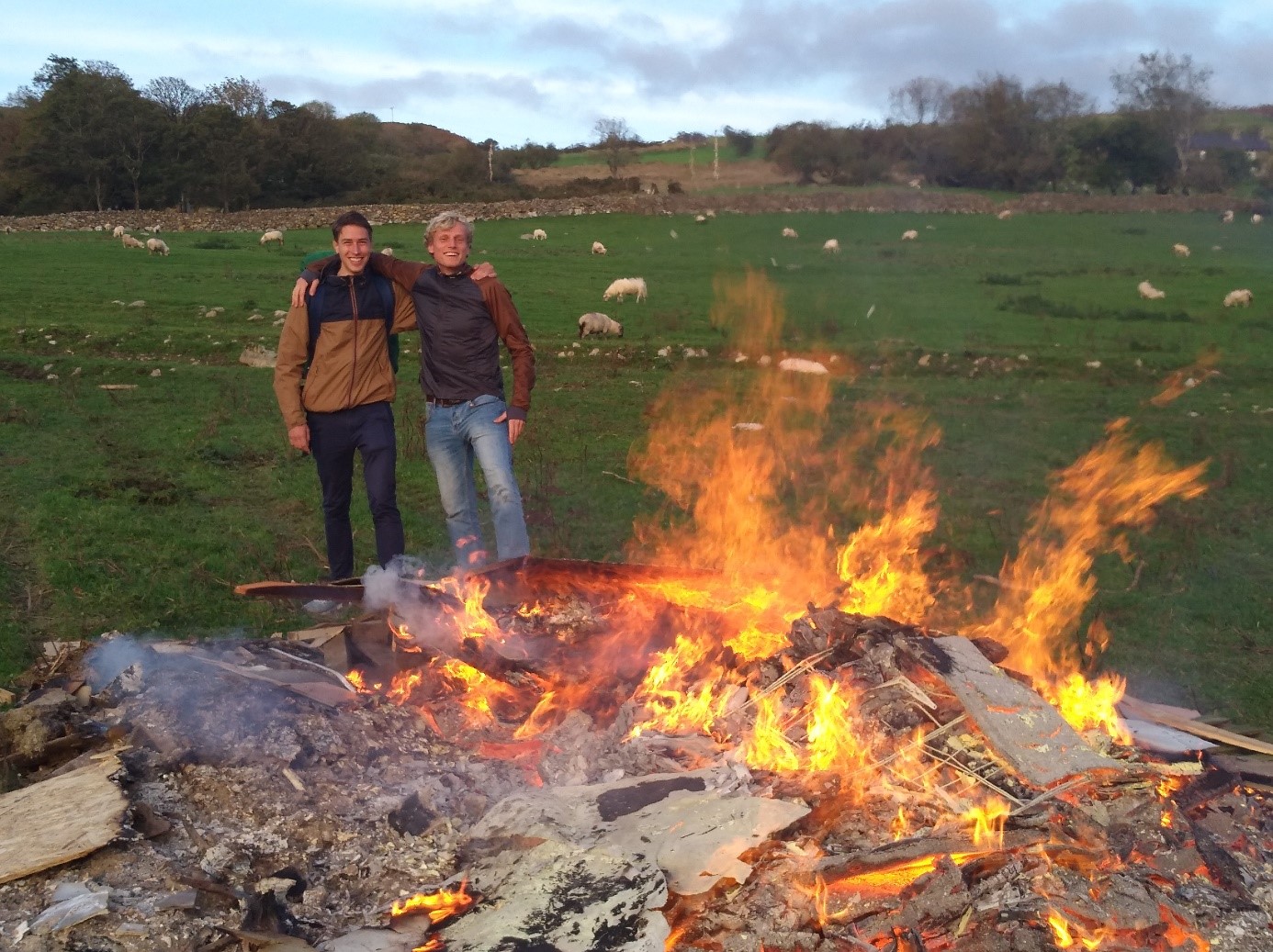 Review was written by Daan Viering – Final year medical student from Radboud University, Nijmegen, and participant of SWMUK18