The amount of courses offered by Outdoor Medicine is growing. Today's adventurous healthcare professional can receive training with us in the treatment of patients in all kinds of extreme circumstances: a diver with barotrauma (Dive & Marine Life support course), an alpinist with High Altitude Cerebral Edema (Mountain Medicine course) or a safari tourist with a snake bite (Wilderness Medicine). Take a look at our courses for our complete offer and discover where your work and passion come together!
Before this diverse offer existed, Outdoor Medicine started offering one course, which is the Advanced Wilderness Life Support (AWLS). And after more than 10 years, this internationally certified course is still taught with great enthusiasm by a group of inspiring instructors. I was delighted to be able to attend the last edition of April '22 myself.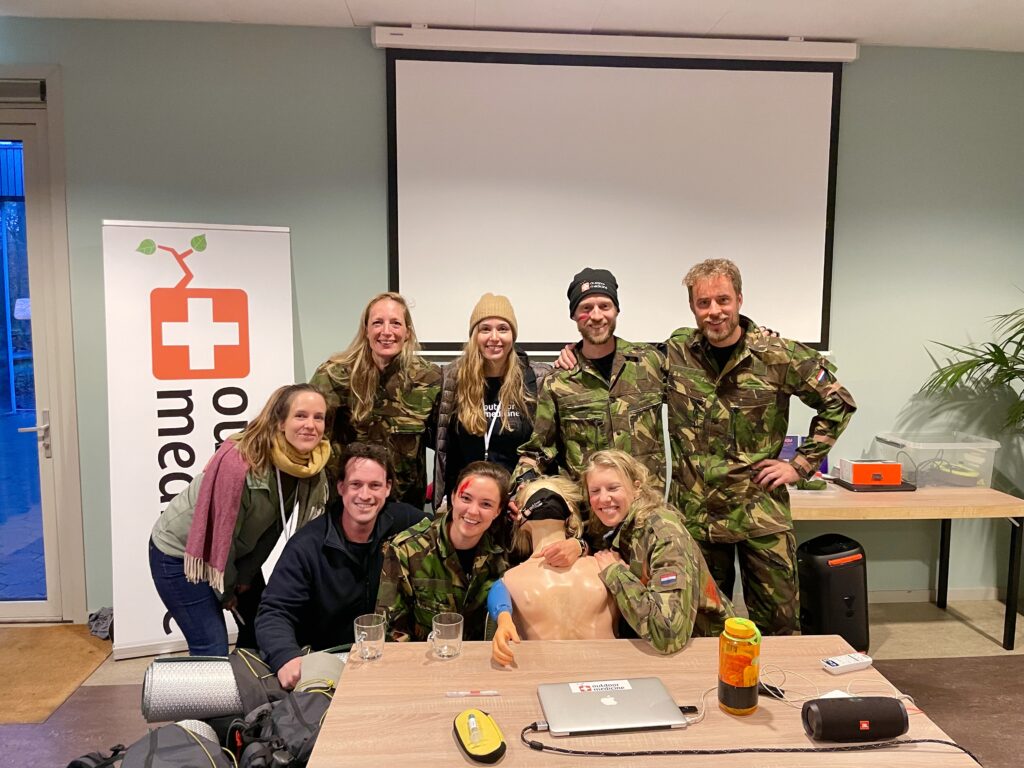 The AWLS is an accessible course for clinicians interested in expedition medicine, for those who go on an adventure themselves often or for those who just want to learn something different. It takes place in the in and around the scenic environment of ​​Soest. Trips are made to the nearby Soesterduinen; a place that lives up to the name 'Wilderness' and where many people imagine themselves in southern Africa. For three days we were immersed in wilderness medicine, in which theoretical talks (enhanced by the instructor's experiences) were quickly alternated with acquiring handy skills or hands-on scenarios (enhanced by the good acting skills of the instructors). Due to the succession of these exceptionally special lessons, one almost forgets that the weekend is being finished with a theory and practical exam. Fortunately, also in this edition everyone passed succesfully! Congratulations to everyone!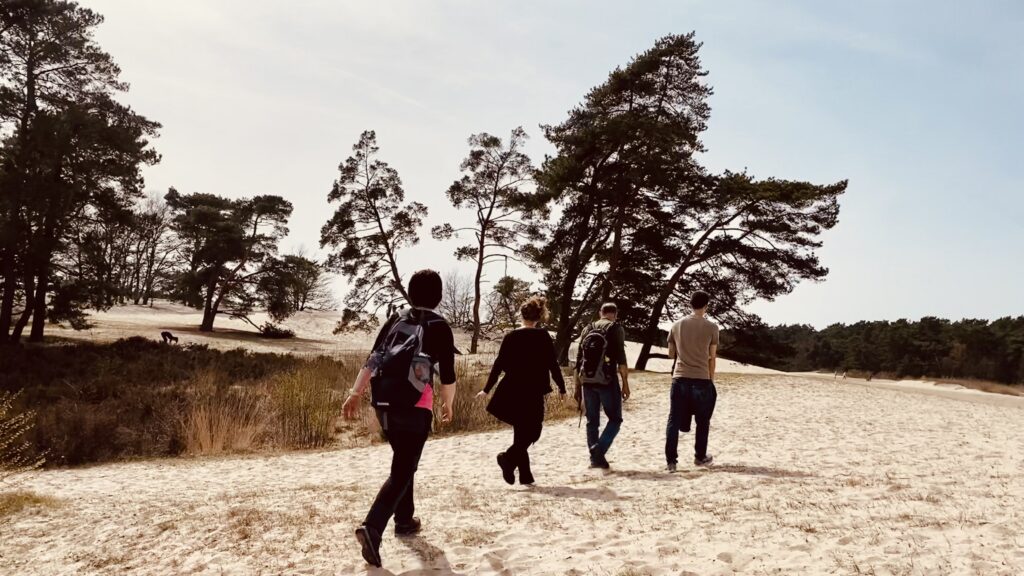 Besides, it was heartwarming to experience that you are not alone in the medical world as an outdoor enthusiast. Because in addition to the instructors, this course attracts a varied group of people. A paramedic from the homeless shelter wanted to expand his knowledge in the field of pre-hospital medicine, an intensivist with outdoor sports hobbies wanted 'something different' for his training and a medical advisor from Doctors without Borders wanted to gain hands-on experience again. The group ranged from young general practitioners to retired general practitioners, but they all had one thing in common: as soon as medical care had to be provided to critical lotus victims, no one was afraid of getting their hands dirty. Sticks were pulled from the bushes to create DIY tourniquets or patients were wrapped in hypothermic wraps for quick yet comfortable evacuation.
In short, a course full of inspiration and surprises for outdoor people with a medical background. Sign up quickly for the next edition in November 2022!